Pro-Matrix Wicked Whey WPI
Pro-Matrix Wicked Whey WPI (Whey Protein Isolate) is a superior quality 100% pure whey protein. It has high levels of true form, un-denatured proteins with low levels of fat and lactose.
Derived from the rich pastures of New Zealand and Australia, this 100% natural product is engineered to contain only the essential ingredients and is free of pesticides, herbicides and GMO organisms.
Wicked Whey WPI combined with exercise is designed to rapidly generate lean muscle mass, increase muscle tone, accelerate your metabolism and burn fat.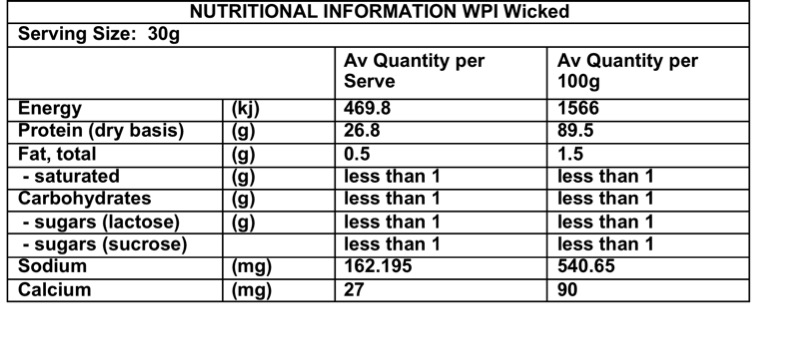 Returns and Refunds
We do not offer a refund, replacement or exchange if you change your mind about a product or products you have purchased from SUPER discount supplements, so please choose what you wish to order carefully and make sure what you purchase is exactly what you need. If you are unhappy with the flavour of a product you have purchased we do not offer a refund or exchange.