Pro-Matrix Naked Whey WPI
Pro-Matrix`s WPI (Whey Protein Isolate) provides the elite aspirant in all of us the very best advantage, with incredibly high concentrations of protein and almost No Fat.
Apart from being one of the highest quality whey proteins on the market, Pro-Matrix WPI offers added health benefits by way of supporting your immune system through the stresses of training or illness. WPI absorbs rapidly and is ideal for post workout replenishing, flooding the blood with amino acids right when your body is hungry for it.
For optimal results, combine Pro-Matrix WPI with Pro-Matrix CC (Calcium Caseinate). This blend improves protein absorption rates and prolongs anabolic / anti-catabolic states, by complimenting the varying BCAA profiles.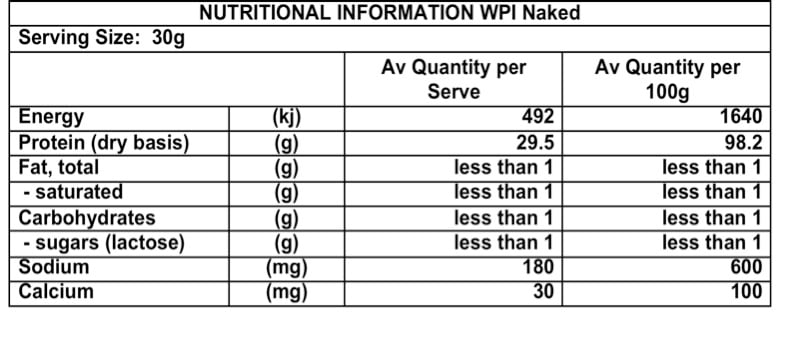 Returns and Refunds
We do not offer a refund, replacement or exchange if you change your mind about a product or products you have purchased from SUPER discount supplements, so please choose what you wish to order carefully and make sure what you purchase is exactly what you need. If you are unhappy with the flavour of a product you have purchased we do not offer a refund or exchange.