EHP Labs OxyWhey Lean Wellness Protein - Raspberry Ripple Cheesecake
OxyWhey is an industry-first, innovative and science-based Lean Wellness Protein formula made from 100% pure, lean, non-GMO whey protein. All flavours are 100% natural and irresistibly delicious and indulgent, making it difficult to stop at drinking just one serve. OxyWhey is not your standard protein. It will make you feel good, from the inside out!
Each serve of OxyWhey contains 1 billion CFU of the super-probiotic, L. Rhamnosus, which has been scientifically proven to promote gut health and microbiome balance, skin health, immunity, and decreased inflammation. Chromium picolinate has been added due to its effect on food intake regulation, and may assist with appetite control along with helping to curb sweet cravings. OxyWhey has been formulated to conquer everyone's protein fears - gas, bloating, queasiness, and stomach discomfort.
High Quality protein blend
Zero added sugar
100% Natural flavours
Probiotics & Vitamins
25 grams of protein
Directions: Add 1 scoop of OxyWhey to 8 oz (240ml) of ice cold water or almond milk to a shaker bottle and shake for 15 - 30 seconds or until smooth. OxyWhey has been designed as an anytime protein, so you can take it post workout or at anytime of the day to ensure you hit your macronutrient requirements.
Who: OxyWhey is for ANYONE looking for the best quality pure whey protein with added health, vitality and wellness benefits.
When: Preferably breakfast time (after morning cardio), and mid afternoon for a protein boost, or any other time you`re craving the delicious goodness of OxyWhey.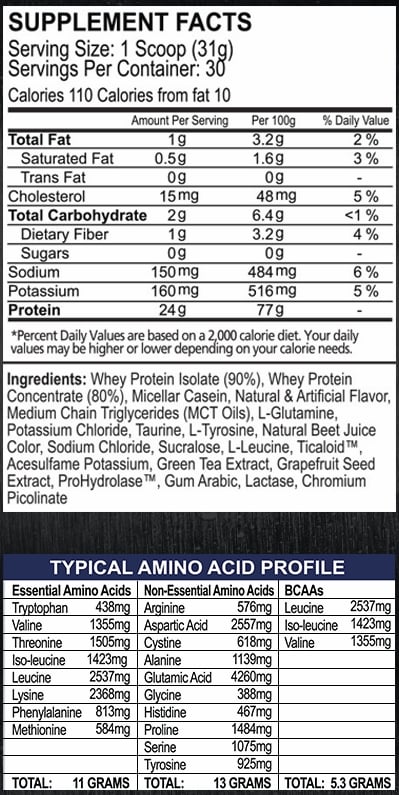 Returns and Refunds
We do not offer a refund, replacement or exchange if you change your mind about a product or products you have purchased from SUPER discount supplements, so please choose what you wish to order carefully and make sure what you purchase is exactly what you need. If you are unhappy with the flavour of a product you have purchased we do not offer a refund or exchange.