Pro-Matrix Naked Whey WPC
Pro-Matrix Naked Whey WPC (Whey Protein Concentrate) is a high quality whey protein with unbelievable value for money. It has high levels of true form, undenatured proteins with low levels of fat and lactose.
Pro-Matrix WPC can help you to stimulate fat burning, suppress appetite and give a feeling of fullness. Help you maintain optimal metabolism for efficient fat burning, increase and stabilize energy levels. Whey is digested quickly and has an anabolic effect by promoting protein synthesis.
For optimal results, combine Pro-Matrix WPC with Pro-Matrix CC (Calcium Caseinate). This blend improves protein absorption rates and prolongs anabolic / anti-catabolic states, by complimenting the varying BCAA profiles.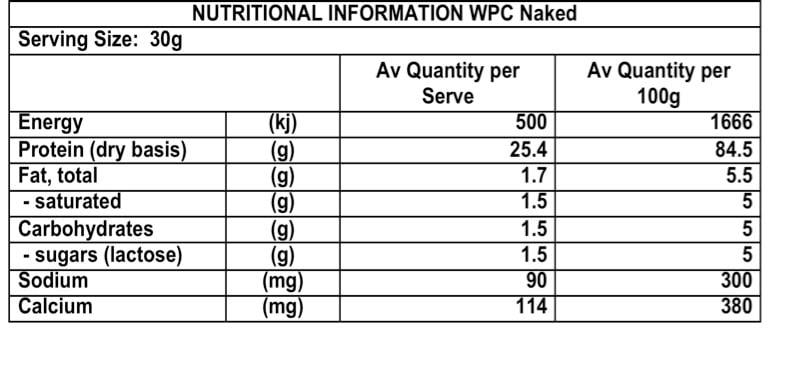 Returns and Refunds
We do not offer a refund, replacement or exchange if you change your mind about a product or products you have purchased from SUPER discount supplements, so please choose what you wish to order carefully and make sure what you purchase is exactly what you need. If you are unhappy with the flavour of a product you have purchased we do not offer a refund or exchange.