Do your energy levels need a boost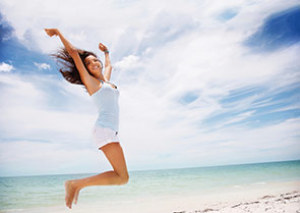 Low energy levels, tiredness and nervous exhaustion are typical symptoms of adrenal fatigue, often caused by a hard-driven lifestyle, excessive work and inadequate recovery. Let`s look at how Chinese herbal medicines can help build your energy levels.
Low energy levels
Low energy and fatigue is extremely common, affecting up to 80 per cent of the adult population. 'Quick fix' energy drinks, coffee and sugary snacks offer a brief pick-me up, but are followed by an abrupt energy slump. Read on to find out how to increase your energy levels

Stress can cause low energy levels
Chronic stress is the most common cause of low energy, while lack of rest, sleep deprivation and poor diet also make the problem worse. During time of stress your body's nervous system triggers the adrenal glands (small glands above the kidneys) to work harder. Prolonged stress can over work the adrenal glands leading to the following symptoms and ultimately adrenal exhaustion
• low energy
• feeling overwhelmed
• poor mental performance
• poor physical performance
• anxiety
• insomnia
• poor immunity
• weight gain

How can herbs help your energy?
In Chinese medicine, Qi (pronounced 'chee') describes the 'vital force' that affects energy. Adrenal exhaustion from stress depletes Qi and leads to low energy levels. Traditional Chinese and Ayurvedic (Indian medicine) herbs can help you prevent and recover from adrenal exhaustion. Specific energy tonic herbs known as 'adaptogens', enhance physical and mental performance, energy production and recovery. Adaptogens support the adrenal glands and tonify the nervous system, improving stress resistance and help generate Qi for more energy.
Herbal medicines to increase energy levels
Cordyceps sinensis (Chinese caterpillar mushroom) is a highly valued adaptogen traditionally used to restore adrenal health. It works to combat fatigue and stress, while promoting endurance, drive, libido, immunity, and enhancing physical performance.
Panax ginseng (Korean ginseng) is one of the best known energy tonics in traditional Chinese medicine. Research shows it improves athletic performance, alertness and co-ordination.
Astragalus membranaceus (astragalus) is traditionally combined with Panax ginseng to treat Qi deficiency, increases energy levels and balances the immune system.
Withania somnifera (Indian ginseng or ashwagandha) is a highly respected Ayurvedic herb with potent tonic activity, balances the immune system and enhances mental performance.
Eleutherococcus senticosis (Siberian ginseng) is another highly respected adaptogen. Research shows it improves physical performance, increases stamina and enhances recovery. It also helps to regulate blood sugar levels, immune function and improves blood flow to the brain.
Panax quinquefolium (American ginseng) enhances mental performance, relaxes the nervous system, balances immune function and strengthens Qi.
Ganoderma lucidum (Reishi mushroom) is an adaptogen with strong immune balancing actions. It also reinforces the Qi tonifying effects of the other herbs, providing added benefit to energy levels when used in combination.

There are numerous good quality herbal medicines available to you to use, one example being Fusion Health Energy which contains all of the above herbs.
Written by Peita Handel
Herbalist, yoga teacher and health writer Peita writes to inspire and inform. Her personal passion is women's health, specialising in prenatal and postnatal natural health in the Blue Mountains, NSW
Tags: General
Tag Links: General,