Supplements to help you maintain beautiful glowing skin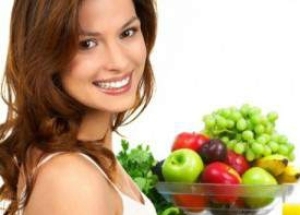 I am sure at one point or another we have all sat there admiring the glowing skin of a model in a magazine, wishing had the same fresh faced glow.
Truth be told the picture you are admiring has probably been photo shopped to make it look impeccable and we may never be able to look as flawless as those in magazines, but there is a lot you can do to get that inner glow and itís not all about what you put on your face its more about what you put into your body.
Ever noticed how whatever is going on in our life seems to show on our face? If we`re stressed, we can expect acne and dark circles under our eyes. If we`re dehydrated, our skin looks dry and flaky. If we`re sick, our face appears pale.
Eat or drink too much and we wake up with puffy skin. But get a stretch of feeling great, exercising, eating right, and we positively glow with health.
Well, there`s a reason for that. Our skin is our body`s largest organ-an average of 21 square feet, to be exact. Whatever goes on in the inside shows up on the outside. By eating healthy food and taking a few supplements we can turn your skin from drab to fab in a few weeks.

Let me walk you through the most effective skin supplements to have your skin glowing .
Silica
Silica is a trace mineral that strengthens the connective tissues of the body. It strengthens our muscles, hair, tendons, ligaments, nails, cartilage, and bone, and is essential to healthy skin. Silica deficiency can lead to a reduction in skin elasticity and firmness, and can interfere with the bodyís ability to heal wounds.
Food sources of silica include: leeks, green beans, garbanzo beans, strawberries, cucumber, mango, celery, asparagus and rhubarb. Silica is available in supplement form in both capsule and liquid forms. I recommend purchasing a colloidal silica product as it has good absorption.
Zinc
The mineral zinc is an important component of healthy skin, especially for acne sufferers. In fact, acne itself may be a symptom of zinc deficiency. Zinc acts by controlling the production of oil in the skin, and may also help control some of the hormones that create acne.
Like vitamin C, this mineral assists collagen production, increasing skin elasticity. Zinc is also required for proper immune system function, as well as for the maintenance of vision, taste, and smell. Foods rich in zinc include fresh oysters, pumpkin seeds, ginger, pecans, Brazil nuts, oats, and eggs. Zinc can be purchased in supplement form, in both liquid concentrates and tablets. Zinc deficiency signs: White flecks in the nails, acne, purple marking in the skin after breakouts or trauma and stretch marks.
Vitamin C
Vitamin C in my opinion is one of the most beneficial vitamins you can take for your skin, I call it the anti-ageing vitamin and here is why.
Vitamin C is highly effective at reducing free radical damage, such as that caused by overexposure to the sun or pollution. Free radicals consume collagen and elastin - the fibres that support skin structure and can cause wrinkles and other signs of premature aging.

Vitamin C is especially effective at protecting the skin from overexposure to the sun when combined with vitamin E. Foods high in vitamin C include berries, red and green peppers, citrus fruits, kale, parsley, collard greens, turnips, and broccoli. Vitamin C deficiency signs include premature ageing, dull skin, dilated capillaries and highly vascular conditions. My patients often report a glow to their skin a few weeks after taking a good daily dose of vitamin C and I recommend 3000mg of vitamin C day for glowing skin.
Essential Fatty Acids - Omega 3 and Omega 6
Taking a fatty acid supplement (EFA) will really benefit your skin. Depending on what is happening with your skin will determine what you take - an omega 3 supplement, an omega 6 supplement or a combination of both.

Omega 3 fatty acids protect against UV damage to skin to reduce the signs of ageing, wrinkle formation and thinning of skin. As a powerful antioxidant, it also fights free radicals that damage the health and appearance of the skin. Omega 3 essential fatty acids are also responsible for skin repair, moisture content and overall flexibility, but because the body cannot produce its own EFAs, the must be obtained through the diet or supplementation. I generally recommend fish oil as an omega 3 supplement or if you are a vegan an algal or flaxseed omega 3 supplement.

Omega 6 has long been associated with skin conditions. The GLA (Gamma Linolenic Acid) component of omega 6 is a powerful anti-inflammatory and is an effective treatment for dry, itchy skin and mild dermatitis.
Omega 6 boosts the skin hydration by preventing water loss and in doing so improves the skins softness and reduces fine lines. Omega 6 is found in evening primrose oil, borage oil and black current oil.
Astaxanthin
Astaxanthin is a carotenoid antioxidant thatís said to be 10 times stronger than beta carotene and 100 times stronger than vitamin E. In addition to fighting free radical damage in the skins cells, studies show it can combat wrinkles around the eye area, and improve skin softness, smoothness and elasticity.
Astaxanthin is effective at reducing age spots, freckles and other forms of hyperpigmentation and may even be a natural sunscreen, preventing UV damage to the skin during exposure to sun.
Sea Buckthorn
Sea buckthorn (Hipphophae rhamnoides) is a medicinal plant long used in herbal medicine. Sea buckthorn extract loaded with antioxidants, including vitamins C and E, and studies show that these two nutrient powerhouses can prevent wrinkles. Of the essential omega fatty acids found in Sea Buckthorn, one of the main moisturizing essential fatty acids is Omega 7 palmitoleic acid.

Palmitoleic Acid (Omega-7) is a natural component of skin. It is considered a valuable agent in treating burns and healing wounds. This EFA can also nourish the skin when taken orally if adequate quantities of sea buckthorn or its oil are consumed and has proven to be a useful method for treating systemic skin diseases, such as atopic dermatitis.

Personally I love sea buckthorn it really gives my skin a lovely glow, it can be found in supplement form at your local health food shop and also can be found in some skin care products.
This list is in no way a complete list, there are many more supplements that will benefit your skin. If you are wish to make your skin really glow I recommend you take at least one type of antioxidant such as astaxanthin, one supplement to help with collagen production such as Vitamin C and one type of fatty acid to assist with the hydration of the skin. Of course you can take more than this but it may not be necessary.
It is also important to maintain a healthy diet full of fresh fruits and vegetables and limit processed foods as processed foods really dull the skin. Keep your hydration up by consuming 2 litres of water per day and as always use quality natural skin care.
Written by Lea McIntyre - Naturopath - ND BHSc
Lea has had many years of professional experience as a naturopath working with her patients and clients both in her clinic and as a senior retail naturopathic adviser. When Lea is not helping people stay well and enjoy a healthy lifestyle, she is busy caring for and nurturing her two young children.
Reference
1. Wolfe, David. Eating for beauty North Atlantic Books 2009
2. Holford, Patrick. The Optimum Nutrition Bible Piatkus Books, Great Britain 1997
Tags: General
Tag Links: General,