Womens Health natural ways to enhance sexual health and libido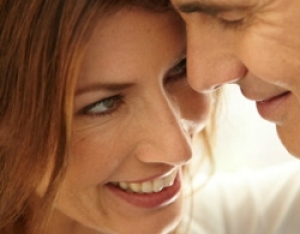 Many women suffer from a loss or decrease in sex drive, this seems to be more apparent during and after menopause but can be experienced at any time in a women's life. Why does this happen? There can be many reasons such as hormonal changes, increased stress levels, poor circulation, and relationship troubles.
The good news is that there are lots of natural supplements available at your local health food store that you can try to increase your libido. From simple amino acids to more well known herbs, there are lots of options available to you.
As with all these natural supplements if you are on prescription medications be sure to check with your health care professional before starting any new supplements.
Maca Root
Maca has long been known for its aphrodisiac qualities now research has proven that Maca does indeed increase libido in both men and women. (1, 2)
Maca is an adaptogen, which helps your adrenal glands respond to stress. Studies have also shown Maca to help reduce anxiety and depression in postmenopausal women when they ingested 3.5g of Maca daily over 6 weeks.(3) Stress can have a major impact in libido so including Maca in your daily routine can be highly beneficial.
Maca has gained a reputation for helping balance hormones and reverse hypothyroidism. It is an endocrine adaptogen, meaning that it does not contain any hormones, but rather it contains the nutrients necessary to support normal hormone production. Maca stimulates and nourishes the hypothalamus and pituitary glands which are the 'master glands' of the body. This hormonal balancing effect can be very helpful for low libido especially for post menopausal women.
Maca is available in powder and capsule form. The powder has a very earthy flavour to it so I find it best added to smoothies or juices.
Damiana
Damiana leaves have been used as an aphrodisiac and to boost sexual potency by the native people of Mexico for many many years. It is well known in western cultures as a sexuality tonic and energy booster. It stimulates the intestinal tract and brings oxygen to the genital area. It also increases mental and emotional stamina which does a lot to restore libido and desire. In women as well as men, Damiana is known to often restore the ability to achieve orgasm.
Damiana is available in tablet, tea and liquid extract form. Damiana can cause a drop in blood sugar so if you are diabetic you must monitor your sugar levels while taking this herb.
Horny Goat Weed
It is well know that Horny Goat Weed is helpful for men's sexual health but did you know it is just as helpful for women. Horny Goat weed helps to increase women's desire and sexual drive. Horny Goat Weed is also beneficial for bone health, by helping to ward off bone loss which makes it a good supplement for post menopausal women.
Take care is using this herb as it does interact with some medications, namely cardiovascular medications and is not recommended for those people suffering with hormonal dependant cancers. Be sure to check with your health care practitioner before using Horny Goat Weed.
Tribulus
Tribulus has been used to treat male and female sexual health for many years. The way in which Tribulus works is that it helps to increase the body's production of testosterone. Testosterone is needed to increase libido and sex drive. As women age they can lose the ability to produce adequate levels of testosterone so the sex drive decreases. Taking a supplement such as Tribulus can help to increase testosterone which will increase libido.
Obviously this will only work if your testosterone is low and it is not recommended for everyone. I recommend seeking advice from a health care professional before using this herb.
Arginine
Arginine is an essential amino acid. (Essential means your body can't make it, and you have to obtain it from foods.) In supplement form it is known as 'L-arginine' and L-arginine is the main source of the primary molecule nitric oxide (NO), which is responsible for sexual arousal in women. Without arginine, there is no nitric oxide and no sexual arousal. Arginine can increase the intensity of sensation during sex. This is because nitric oxide that arginine produces stimulates blood flow to the genitals in the lead up to orgasm.
Arginine is naturally found in many foods such as red meat, fish, poultry, wheat germ, grains, chocolate, nuts and seeds, and dairy products.
Dosage for Arginine is varied depending on what you are trying to treat. General dosage is 400mg-6,000mg per day.
Korean (Red) Ginseng
For centuries, the root of the ginseng plant has been revered for its rejuvenating powers that are said to enhance vitality and sex drive in both men and women. Korean ginseng seems to be particularly beneficial for post-menopausal women and this may be partially due to Korean ginseng having a slight estrogenic effect. (5)
Aphrodisiac Foods
There are many well known foods that have aphrodisiac qualities. We all know about oysters but did you know there are many more that may help to get you in the mood? Why not try adding some asparagus, almonds, bananas, chocolate, Arugula, garlic, eggs, figs, or red wine to your diet. (4)
Exercise
So we know that testosterone helps to increase sex drive, but did you know an easy way to enhance testosterone is to exercise? This hormone of desire is essential for maintaining muscle tone, stamina, and strength.
Testosterone starts to naturally decline in women over the age of 40 who do not exercise regularly. This is about the time many women notice a loss in muscle tone and in increase in weight. Testosterone increases your metabolism - how quickly your body burns food as fuel so that you burn fat faster.
Testosterone also makes women feel sexy and strong. Blood levels of testosterone increase with just 20 minutes of exercise and remain elevated for up to three hours after.
As you can see there are plenty of natural alternatives for you to try to help increase your libido and energy. You may choose to try one of the above herbs or supplements on its own or you may choose to buy a product that has a combination of herbs and supplements in it.
There are many products available for you to try so why not talk to your healthcare practitioner today and find our which product is the right one for you.
Written by Lea McIntyre - Naturopath - ND BHSc
Lea has had many years of professional experience as a naturopath working with her patients and clients both in her clinic and as a senior retail naturopathic adviser. When Lea is not helping people stay well and enjoy a healthy lifestyle, she is busy caring for and nurturing her two young children

References
1. Gonzales GF, Cordova A, Gonzales C, Chung A, Vega K, Villena A. Lepidium meyenii (Maca) improved semen parameters in adult men. Asian Journal of Andology. 3.4 (2001):301-3.

2. Shin BC, Lee MS, Yang EJ, Lim HS, Ernst E. 'Maca (L. meyenii) for improving sexual function: a systematic review.' BMC Complement Altern Med. 2010 Aug 6;10:44.

3. Brooks NA,et al.Beneficial effects of Lepidium (maca) on psychological symptoms and measures of sexual dysfunction in post menopausal women are not related to estrogen or androgen content (http:''www.ncbi.nlm.nih.gov/pubmed/18784609) Menopause (2008)

4. Osiecki, H. The physicians handbook of clinical nutrition. 6th edition. bioconcepts publishing, Aust ,2001.

5. Mills S, Bone K. Principles and practice of phytotherapy . Churchill livingstone publishing 2000.
Tags: general
Tag Links: general,