Mens Health how to enhance sexual health libido and energy naturally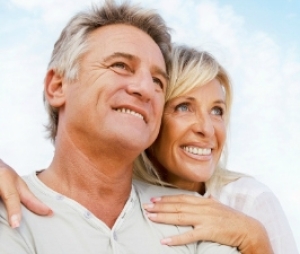 When it comes to enhancing sexual health some people can be a little shy asking for assistance. Rest assured I get many people asking for advice on how to enhance their sexual health and to me it's just like treating any other health problem.
There can be many reasons as to why some people suffer with poor libido and other sexual health issues, it can be as simple as poor circulation or it could be a more complexed hormonal problem. I highly recommend anyone experiencing issues to consult their health care professional to rule out anything sinister.
The supplements that we use for libido and sexual health are often stimulating to the body and will have a positive effect on energy production and may not be suitable for everyone. In saying that there are some really good natural supplements that may be of benefit to men looking to improve their libido and sexual health, so let's take a closer look at them.
Arginine
Arginine is an amino acid that occurs naturally in the body. One of the main uses of arginine is that it increases the body's production of a substance called nitric oxide. Nitric oxide helps to regulate arterial blood flow and is involved in the relaxation of the blood vessels.
In doing this is allows more blood flow to certain areas such as the genitals. The pharmaceutical drug 'Viagra' works in the same manner by increasing nitric oxide in the body. Arginine can also help to increase sperm count and motility making it an excellent supplement for preconception.
Arginine can be used for those people suffering from erectile dysfunction and is also beneficial for those people suffering from blood sugar irregularities as arginine is required for insulin production. Arginine plays a big role in heart health and some progressive doctors are using arginine for coronary heart disease and angina. (3)
Arginine is naturally found in many foods such as red meat, fish, poultry, wheat germ, grains, chocolate, nuts and seeds, and dairy products. You can also purchase arginine powder from your local health food shop.
The dosage for Arginine is varied depending on what you are trying to treat. General dosage is 400mg-6,000mg per day. Specific dosages for mens health is as follows: (3)
For erectile dysfunction
5 grams of L-arginine taken by mouth daily for a minimum six weeks.
For infertility
3 grams of L-arginine taken by mouth for at least 3 months
For exercise performance
A single dose of 6 grams of L-arginine in a 500ml beverage.
Arginine powder tastes pleasant. Mix this powder with a little juice or water try including some L-Ornithine, which helps the body make more Arginine.
Pycnogenol and Grape Seed Extract
Pycnogenol is a trade-marked Pine bark extract. Grape seed extract is almost identical and comes from grape seeds. No-one has trade-marked grape seeds as yet, so they are cheaper to buy.
Pycnogenol and Grape seed extract both contain antho-cyanidins or OPCs, powerful antioxidants with proven use in improving male sexual health. OPCs stimulate Nitric Oxide in the arteries, just like Arginine (above) and the same mechanism as that well known drug Viagra. But these are safer, and have many added health benefits.
Anti-oxidants have a valuable role in fertility by improving sperm motility and mobility. Studies have shown that taking 200mg of OPCs daily over 90 days has improved the health of sperm by up to 100%. By taking OPCs you are also protecting your body from free radical damage, improving your blood circulation, helping to keep your cholesterol levels in check, protecting and enhancing collagen production for healthy glowing skin and helping to keep your memory in good shape. (7)
Pycnogenol and grape seed extract are both considered safe for most people. They may interact with blood thinning medication so consult your health care professional before taking these products.
Zinc
Zinc has long been used to help enhance sexual health and fertility. You may not realise that Zinc helps lift testosterone levels, so it may improve both male sexual health and male sexual drive. Zinc is involved in the production of healthy sperm so is a must for any preconception or fertility program.
Zinc is also involved in much more than just mens health, zinc is needed for a healthy immune system and for healthy skin and hair. Zinc is also required for your sense of smell and taste. So all in all, zinc is a pretty important mineral to be having. (3)
Recommended dosage is 15-30 mg daily for maintenance or up to 50mg per day if you are deficient. To test if you are deficient you can purchase zinc taste tests from your health food shop.
Epimedium (Horny Goat Weed)
Horny Goat Weed traditionally used for thousands of years in China for men`s sexual health, performance and impotence. Research indicates Horny Goat Weed may stimulate testosterone release and improve sperm count and it is found in most libido supplements.
Horny Goat Weed has been used successfully in cases of erectile dysfunction and is a proven aphrodisiac. The beauty of this herb is it can be taken on a as needed basis, with some products claiming an effect in as little as 30 minutes Obviously you would see best results if this product is taken continual basis. (6)
Be warned this herb does interact with some medications, namely cardiovascular medications and is not recommended for those people suffering with hormonal dependant cancers. Be sure to check with your health care practitioner before using.
Korean Ginseng (Red Ginseng)
Ginseng is often used in the West to improve energy levels. In traditional Eastern medicine, it is also reported to enhance sex drive and function. A study published in the 'International Journal of Impotence Research' in 1995 found that treatment with Korean red ginseng improved libido, erectile parameters and patient satisfaction. An active compound found in red ginseng called saponins may be important in treating erectile dysfunction and sexual performance problems in men. (5)
Please be aware this herb is not recommended for those people who suffer from high blood pressure. As with all herbal medicines, check with your health care professional before use.
Rhodiola Rosea
This adaptogenic herb supports the body during stress and is likely to increase male hormones. We all know how stress can be bad for your sex drive and performance. Rhodiola can be helpful for male sexual health by improving mood, libido and stamina. Rhodiola can also help depression by boosting serotonin, a brain chemical linked with good mood. (5)
Rhodiola may interact with blood pressure, if you have unstable blood pressure it is recommended that you monitor your blood pressure while you are taking Rhodiola.
Maca Root
Maca has long been known for its aphrodisiac qualities now research has proven that Maca does indeed increase libido in both men and women. Treatment with Maca also resulted in increased sperm count, semen volume and sperm motility suggesting Maca may have a role in the treatment of infertility. (1, 2)
Aphrodisiac Foods
There are many well known foods that have aphrodisiac qualities. We all know about oysters but did you know there are many more that may help to get you in the mood?
Why not try adding some asparagus, almonds, bananas, chocolate, Arugula, garlic, eggs, figs or red wine to your diet. (4)
As you can see when it comes to enhancing sexual health there is a lot you can do to help be it doing something as simple as adding a few aphrodisiac foods into your diet or maybe trying one of the herbs known to improve sexual function.
Written by Lea McIntyre - Naturopath - ND BHSc
Lea has had many years of professional experience as a naturopath working with her patients and clients both in her clinic and as a senior retail naturopathic adviser. When Lea is not helping people stay well and enjoy a healthy lifestyle, she is busy caring for and nurturing her two young children.
References
1. Gonzales GF, Cordova A, Gonzales C, Chung A, Vega K, Villena A. Lepidium meyenii (Maca) improved semen parameters in adult men. Asian Journal of Andology. 3.4 (2001):301-3.
2. Shin BC, Lee MS, Yang EJ, Lim HS, Ernst E. 'Maca (L. meyenii) for improving sexual function: a systematic review.' BMC Complement Altern Med. 2010 Aug 6;10:44.
3. Jefferay, K. Minerals, The macro and micro minerals, trace elements and heavy metals. 2nd edition. 2001
4. Osiecki, H. The physicians handbook of clinical nutrition. 6th edition. bioconcepts publishing, Aust ,2001.
5. Mills S, Bone K. Principles and practice of phytotherapy. Churchill livingstone publishing 2000.
6. Annies Remedy 2012. www.anniesremedy.com/herb. accessed 08/03/2014
7. Holford, P. The optimum nutrition bible. Little brown book group
Tags: general
Tag Links: general,