Pregnancy health prior to birth nutrients to support mum and baby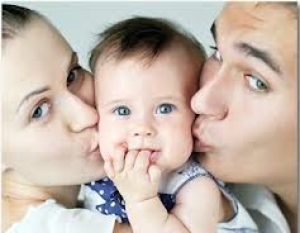 Optimal nutrition can greatly increase your chances of having a healthy pregnancy. Even the slightest deficiencies in some nutrients can have serious effects on an unborn baby. Even minor deficiencies of some nutrients such as folic acid, iron, and calcium have all been linked to birth abnormalities.
In a perfect world every couple looking to conceive would set about a 3 month preparation plan to enhance health and nutrition, but let's be realistic not all pregnancies are planned and not everyone is at optimal health when they conceive.
Let's take a look at what nutrients are important to both mum and bub during this 40 week gestational journey.
Folic Acid
Folic acid is one of the most important nutrients to take during pre conception and during the first 12 weeks of gestation. Folic acid is needed for tissue growth and cell division and deficiencies of folic acid can lead to birth defects and infertility. Most people are aware of the link between folic acid deficiency resulting in neural tube defects but did you also know low folic acid levels can also result in chromosomal damage, repeated miscarriage, reduced sperm count and reduced egg production.
Current recommendations are 500mcg per day during pregnancy and at least 400mcg during preconception.
Calcium
Calcium is an essential nutrient during pregnancy, especially in the third trimester. Calcium is responsible for the development of healthy bones and is needed for uterine muscle tone. Calcium is also needed during the preconception period for the formation of fertile mucous. It is recommended that you get at least 1000mg per day. Not everyone will need to supplement with a calcium product as your body actually absorbs calcium from foods more efficiently when pregnant.
3-4 serves of calcium rich products per day are recommended for pregnant women, if you are unable to get this from your diet be sure to take a calcium supplement.
Recommended calcium supplementation dosage is 1000mg per day. The best forms of calcium are calcium citrate, calcium glycinate and hydroxyapatite. Look for a supplement with calcium, magnesium and vitamin D all in one tablet and take your calcium supplement directly after food for best absorption.
Omega 3 Fatty Acids
Omega 3 fatty acids are required for the development of your baby's brain, eyes and nervous system. Supplementing with fatty acids in late stages of pregnancy has been shown reduce the risk of allergies and eczema in children (1, 2). Some recent research suggests omega 3 fats may protect your baby against SIDS (3). A deficiency of fatty acids can result in chromosomal defects, spontaneous abortion and congenital malformations.
Recommended dosage in pregnancy is 1-4 grams daily, providing 32% EPA and 23% DHA.
Iodine
Iodine is essential to the development of your baby's brain and nervous system. During pregnancy your need for iodine increases by 47% and during breastfeeding it increases to a whopping 80%. Iodine deficiency has re-emerged in Australia with the introduction of new practices of sanitization in the dairy industry and a decline in the use and consumption of iodised salt.
Australian soils also have low levels of iodine leading to low levels of iodine in our foods. Iodine deficiency is more common than you think so ensure you get your Iodine levels checked either during preconception or early in your pregnancy. A deficiency of iodine during pregnancy can lead to cretinism in the baby and thyroid issues for the mother.
Recommended dosage is: Pregnancy 220µg/day Lactation: 270 µg/d
Iron
Iron is needed for your baby's bloodstream, brain, bone and eye development. Iron is also crucial for the mother. When pregnant your need for iron increases significantly, particularly during the second and third trimesters when the amount of blood in your body increases to meet the needs of your placenta and growing baby.
Iron deficiency can lead to an increase risk of blood loss during labour, and can cause preterm labour. In Australia Iron levels are checked routinely and supplementation is recommended for those with low levels.
Recommended dose during pregnancy is 27mg per day. It is not recommended to exceed 45mg per day unless you are advised by your healthcare professional.
Probiotics
Probiotics are commonly referred to as 'good' bacteria; they are beneficial micro flora that are found naturally in the bowel and gastrointestinal tract. Probiotics provide several benefits for pregnant women and their unborn babies. Probiotics have been found to exist in the uterine environment, which means they make their way to amniotic fluid, the placenta, and meconium (first stool) of the unborn baby.
Probiotic supplementation during pregnancy can alleviate digestive complaints in the mother and has been shown to reduce the incidence of allergies, asthma and eczema in the unborn baby. (4, 5). There is some exciting recent research happening at the moment looking at probiotics in the prevention of gestational diabetes mellitus in overweight and obese women. So far the results are very promising! (6).
Look for a probiotic with multiple strains (more than 2) and a minimum of 25 billion bacteria per capsule.
What basic supplements do I recommend during pregnancy
· Natal/Pregnancy Multi
· Omega 3 Fatty Acid Supplement
· Probiotics
If low iron is an issue an iron supplement would be recommended and depending on diet a calcium supplement may be prescribed. Magnesium is often prescribes in the third trimester to help alleviate muscle cramps and spams.
I always recommend a good natal/pregnancy multi making sure it has good levels of iodine and folic acid. Alongside the multi I will always add Fish oil or Flaxseed oil/Hemp oil supplement if you are a vegetarian. I also recommend a high strength multi strain probiotic through the entire pregnancy.
If there is ever a time to really look after yourself it's while you are trying to conceive and definitely while you are pregnant. Everything you eat, drink and take goes through the placenta to the baby. Eat a balanced diet and supplement where you need to and enjoy the magic of pregnancy.
Written by Lea McIntyre - Naturopath - ND BHSc
Lea has had many years of professional experience as a naturopath working with her patients and clients both in her clinic and as a senior retail naturopathic adviser. When Lea is not helping people stay well and enjoy a healthy lifestyle, she is busy caring for and nurturing her two young children.
References
1. Fish and fish oil intake in relation to risk of asthma: a systematic review and meta-analysis. Yang H, Xun P, He K. PLoS One. 2013 Nov 12;8(11):e80048. doi: 10.1371/journal.pone.0080048.
2. Randomized controlled trial of fish oil supplementation in pregnancy on childhood allergies.Palmer DJ, Sullivan T, Gold MS, Prescott SL, Heddle R, Gibson RA, Makrides M. Allergy. 2013 Nov;68(11):1370-6. doi: 10.1111/all.12233. Epub 2013 Sep 21.
3. Sudden infant death syndrome: effect of breast and formula feeding on frontal cortex and brainstem lipid composition. Byard RW, Makrides M, Need M, Neumann MA, Gibson RA. J Paediatr Child Health. 1995 Feb;31(1):14-6.
4. Evidence of preventive effect of probiotics and prebiotics for infantile eczema. Eigenmann PA. Curr Opin Allergy Clin Immunol. 2013 Aug;13(4):426-31. doi: 10.1097/ACI.0b013e3283630bad.
5. The developing role of probiotics in infant and maternal health. Lamb N, Nelson K. J Fam Health Care. 2013 Feb;23(1):27-31
6. SPRING: an RCT study of probiotics in the prevention of gestational diabetes mellitus in overweight and obese women. Nitert MD, Barrett HL, Foxcroft K, Tremellen A, Wilkinson S, Lingwood B, Tobin JM, McSweeney C, O`Rourke P, McIntyre HD, Callaway LK. BMC Pregnancy Childbirth. 2013 Feb 25;13:50. doi: 10.1186/1471-2393-13-50
Tags: general
Tag Links: general,