Personal Hygiene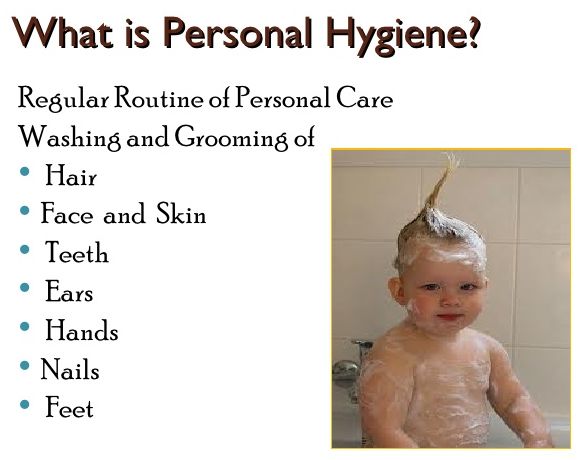 Tips to ensure on good personal hygiene
Skin and Body Care - bathe or shower once daily to cleanse and revitalise your skin, also consider using a skin brush or body scrub to remove dead and dry skin. In addition, wash your face at least once a day to reduce the build-up of grime, unclog the pores and refresh the skin. Trim your finger and toe nails regularly to minimise bacteria build-up and infections. Always wash your hands before meals, after visiting the toilet as well as before and after preparing meals to minimise the risk of bacteria on the skin.
Hair Care - ideally wash and condition your hair at least every second day, unless you have a specific condition or hair type which requires more regular washing. Your hair should also be cut and trimmed regularly to avoid it becoming brittle or damaged.
For your personal hygiene there are products such as tea tree oil gel to relieve the symptoms and irritation associated with many fungal skin infections such as tinea, tea tree oil foot powders and spray to keep your feet dry, comfortable and free from odour, alcohol free herbal mouthwashes to freshen breath naturally and reduce the occurrence of plaque, which can causes tooth decay, herbal toothpastes free from chemicals and formulated with antibacterial herbs such as lemon myrtle, roll on and spray deodorants that contain no aluminium, alcohol, petrochemicals and parabens.
Always use these personal hygiene products as directed, follow the label instructions regarding application and use and if symptoms persist consult your healthcare professional.