Muscle Elements 212
212 is a state of the art full spectrum fat incinerator that incorporates 3 scorching blends of research proven ingredients enabling you to effectively get rid of unwanted body fat. 212 has a powerful thermogenic blend that will not only give you the energy to blast through your day and your workout but it will promote lipolysis (breakdown of lipids/fats), improve mental focus, and reduce hunger. 212 will also increase fat oxidation, elevate your bodys core temperature which promotes thermogenesis, reduce body fat accumulation, and dramatically increase the removal of excess water. Bring Fat to its Boiling Point with 212.
Increases thermogenesis and energy expenditure
Maintains mood and reduce appetite
Increases fat loss and water removal
Increases energy and mental focus
Directions
Mix one scoop with cold water on an empty stomach upon waking. For maximum results a second scoop can be consumed mid afternoon or 5 hours before sleep.
Warning - Do NOT exceed more than 2 doses in a 24 hour period. Drink at least 2- 3 litres of water daily to avoid dehydration.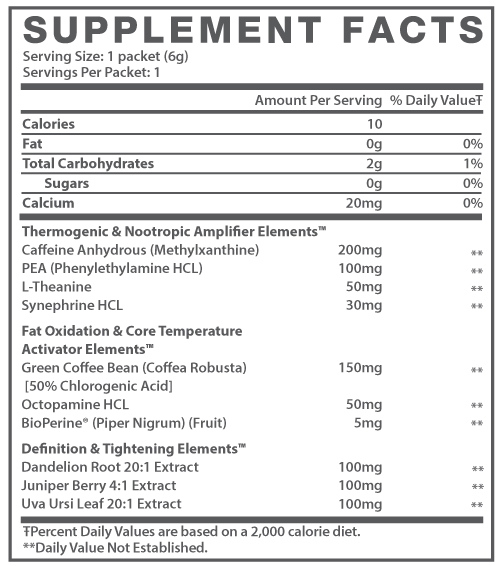 Returns and Refunds
We do not offer a refund, replacement or exchange if you change your mind about a product or products you have purchased from SUPER discount supplements, so please choose what you wish to order carefully and make sure what you purchase is exactly what you need. If you are unhappy with the flavour of a product you have purchased we do not offer a refund or exchange.