Online Special
BSc Body Science Hydroxyshred
Body Science is back with HydroxyShred Neuro-Thermogenic. The Gold Label ALPHA SERIES is NEW from the Body Science Rand D Team. Formulated for serious fat burning, super energy and lean muscle gains, this advanced thermo formula combines a scientifically formulated hyper-lipolysis matrix with an enriched neurological component for improved focus and mood state. No longer do you need a fat burner and a pre-trainer, this all in one formula packs the power. Formulated in a human pharmaceutical facility (GMP compliance) the ultimate goal of HydroxyShred Neuro Thermogenic is to help you become leaner and more ripped than ever before.
The specific formulation
Destroys your stubborn fat cells
Promote hyper-lipolysis (fat cell breakdown)
Speeds up your metabolism so you burn more calories
Boosts your energy levels so you power through your day
Will work as your new pre-trainer and improve your mood.
HydroxyShred goes beyond the standard formulation of fat burning products. We`ve made sure that you`ll feel the full effects of increased energy levels by burning more fat cells for energy.
Instead of loading up on insignificant energy enhancing ingredients, we have only added the best and latest scientifically backed ingredients, including a combination of Caffeine, Hydroxycitric Acid, Green Tea, Acetyl LevoCarnitine (massive 4000mg), Tyrosine, Chromium and Guarana. The ability to stimulate a multi dimensional fat burning matrix means you are able to receive the full effects of the fat burning process. In addition you`ll up regulate your metabolism and blocking the formation of fats.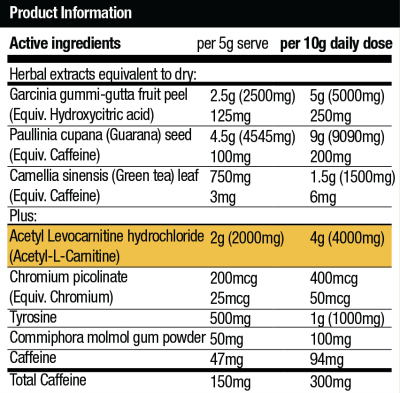 Returns and Refunds
We do not offer a refund, replacement or exchange if you change your mind about a product or products you have purchased from SUPER discount supplements, so please choose what you wish to order carefully and make sure what you purchase is exactly what you need. If you are unhappy with the flavour of a product you have purchased we do not offer a refund or exchange.